Meditation Course
The Zen Room Meditation Course is all about learning different practices that will take care of your mental, emotional, and physical health. It's also key to a good relationship with oneself and others. Practicing meditation refuels us, it is about taking care of ourselves. The Zen Rooms meditation classes will offer you a plan and teach you practices that will enable you to Flourish in all areas of your life, particularly in these uncertain times.
I only allow 10 people per meditation program. Due to this, I do book out very quickly.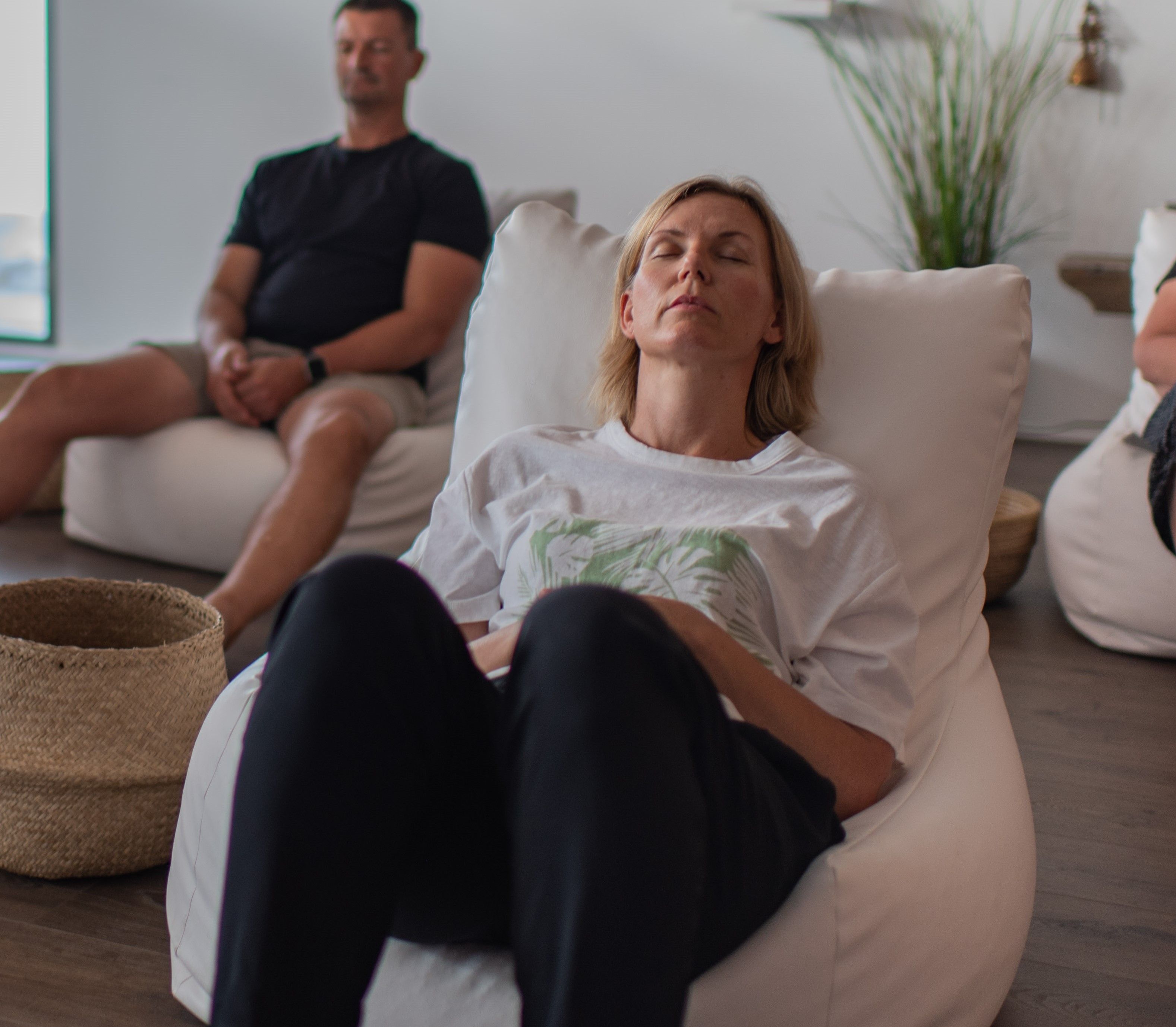 If you have a busy mind, and find it hard to unwind or handle the build-up of stress and anxiety these Meditation classes is designed for you. Learn how to create the necessary atmosphere within yourself to naturally and easily move into a calm and restful state when required.
Completely De-Stress and Cultivate Inner peace and happiness, through learning the art of meditation and mindfulness.
Joining these meditation classes is all about you taking charge and "Owning Your Wellness" as you accept no one else can own it for you. Wipe out stress and anxiety from your life by learning powerful scientifically proven practices that nurture the physical, psychological and energy systems.
You will leave the meditation classes with a 3-step daily action plan which will help you navigate through the everyday stressors using practical evidence-based techniques.
Be ready to fall in love with taking care of yourself. Fall in love with the path of deep healing. Fall in love with becoming the best version of yourself but with patience, with compassion, and respect to your own journey.
Learning Meditation and Mindfulness Is Life Changing.
Here Are What Others Have To Say About Learning From Emma
Eleni Dadana
'I met Emma during one of the most challenging times in my life. I was overworked, tired, overwhelmed and demotivated. Everything around me seemed to be very difficult. Lack of sleep due to an overactive mind was the cherry in my 'cake'. Emma taught me not to silent those constant thoughts but instead acknowledge them and turn my focus on what mattered at that time. I have been working in a very demanding environment that at times can be also very stressful. Focusing on my breathing during difficult situations helped me control my thoughts/emotions and guide them to a win-win outcome with my encounters both with my staff and our customers. Since I started meditating I have noticed a great positive change on my outlook in life. I still make plans ahead but I am very conscious of living and enjoying the present moment. I have also become more flexible in the way I'm thinking. The clarity in my mind helps me put more perspective in every circumstance. Emma and her guiding principles have helped me discover a better version of myself.Change
Thank you Emma from the bottom of my heart.'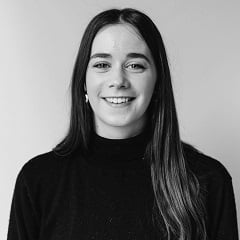 Ms Carney Sims
I stumbled upon The Zen Room while struggling to come to terms with a difficult health diagnosis earlier this year, finding myself in great need of a mentally grounding tool, as well as physical pain relief. I truly have noticed a shift in my perspective, thinking and behavioural patterns, stress levels and even a decrease in physical pain right after some practices. I adore the values Emma speaks of such as being responsive rather than reactive, feeling your cells rejuvenate during each practice and the ripple effect in terms of how our energy creates a chain reaction in the world. I notice myself respond to situations with a sense of calm, rather than letting my mind become wired up in stressful environments.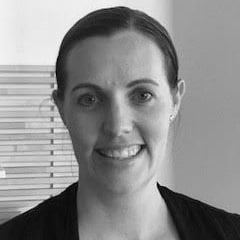 Mrs Courtney Baldwin
Walking through those doors is honestly one of the best things I've ever done for myself. Before I started, I was tired, had constant brain fog and was really just overwhelmed by life in general, and to top it off I've suffered from anxiety for most of my life. I no longer am constantly tired and foggy, things that frustrated or overwhelmed me in the past were no longer affecting me. I just felt like I was becoming a better mum, wife, friend and colleague. Ultimately, I just felt so balance – I was operating at a level I hadn't known before. In addition to all of this, I found my anxiety abating dramatically; no longer was I dealing with the physical effects and the sheer exhaustion that anxiety can cause, I was instead at peace with my emotions and my physical sense of self. For someone that has tried everything in the book to help manage anxiety, this was incredibly life changing.
 Why Is Now The Time To Do A Meditation Course?
Because When You are Happy You Are Well! Stress & Anxiety make you Miserable & Sick.
It is not about becoming super human……this meditation course is about realising being human is super. Start by making permanent change to your mental wellbeing and health.
Without stress and anxiety our natural state is one of playfulness and Joy.
The Meditation, Mindfulness and Self-Care practices I teach you are Easy, Effective & Enjoyable. They will also Dramatically Transform your Life
Whether you're striving for health, joy, or inner peace in the world, the simple meditation and mindfulness practices you will learn with us are designed to help you cut through the struggle and walk through life with ease.
You will Become part of this amazing Zen Room community that will actively support you in your Journey.
Don't ever think that this course is just about the day and then you're on your own. This is all about the on going love and support of a community that will help you, empower you, support you.
If Not Now……When?
What will it take before you attend to yourself, before you give yourself some self-care?
What does it have to cost you before your willing to take action?
Why is that so important?
If you keep doing things the way you've always done it… the accepted "norm" you've been conditioned to believe is the only way…
If you continue to prioritise your career, what others want, and not your health and happiness…
And if you continue to work harder, not smarter, your life will always be outside of your control.
In other words, if you follow all the traditional ways of working as an ambitious professional…
Stress and Anxiety will be a constant companion.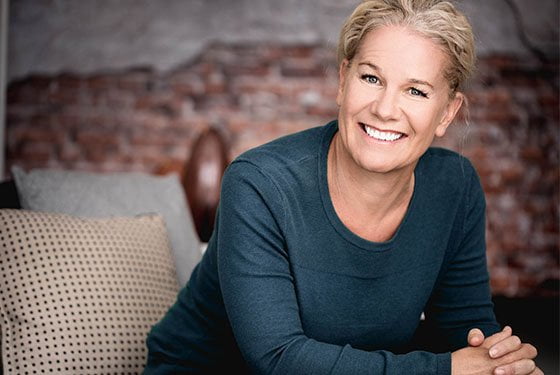 Emma Wallace is the founder of The Zen Room Meditation Studio, the first of its kind in Australia. Emma's meditation training and teachings has been sort after in the medical field, universities and corporate sector. Many people have heard about the far-reaching benefits of meditation and mindfulness yet have found it difficult to practice on a regular basis due to difficulties quieting their mind. Emma provides a more mainstream approach to meditation & mindfulness making it easy to adopt into your modern life and enjoy the many health and wellbeing benefits.  Emma has been involved in teaching for over 25yrs her work has taken her around the world. In the last year alone Emma has held over 500 meditation classes – leading thousands in meditation.
Emma's Experience
Angamardana – Isha Foundation India – (Hatha Yoga)
Inner Engineering – Isha Foundation of India – Inner Wellbeing
Isha Kriya Facilitators course – Isha Foundation India (A powerful Meditation for Self Transformation)
Surya Kriya – Isha Foundation India (Hatha Yoga)
Monash University – Mindfulness for Wellbeing and Peak Performance
Completed CE accredited course with Jack Kornfield, PhD (Buddhist monk in Thailand, Burma, and India)
World-wide Qualified dance adjudicator and examiner (AM Dance Studios)